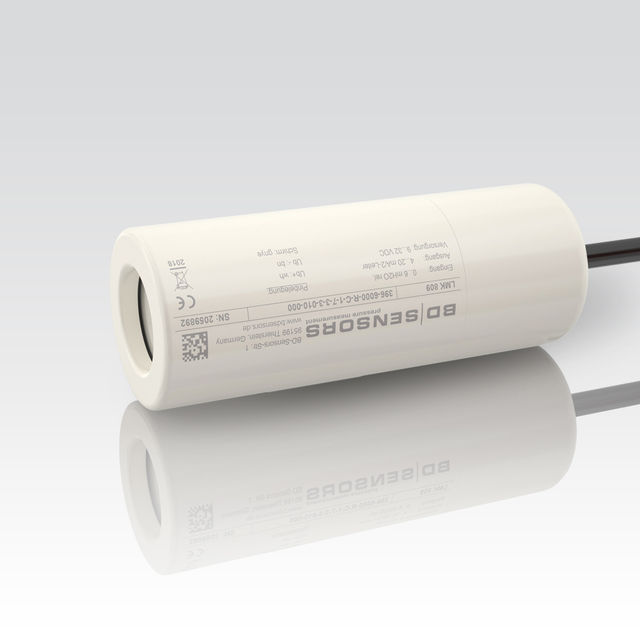 LMK 809
ceramic sensor
plastic probe Ø 45
The plastic submersible probe LMK 809 is de-signed for continous level measurement in waste water or in most of aggressive media. Basic element is a capacitiv ceramic sensor.
Basic element of the plastic probe is the flush mounted ceramic sensor, which makes cleaning easier when solid parts of the medium deposit on it. Different cable and seal materials are available in order to achieve maximum media compatibility.
Check out the LMK 809 product video!

Features
nominal pressure: 0 ... 40 cmH2O up to 0 ... 100 mH2O
0,25 % / 0.35 %
diameter 45 mm
chemical resistance
high overpressure capability
pure ceramic sensor
especially for tank level measurement of viscous and aggressive media
housing material PP-HT or PVDF
Optional Features
different kinds of cable and seal materials
prepared for mounting with pipe
Areas of application
chemical industry
environmental industry
Media
sewage water, sludge
aggressive media