Our Quality is your bonus for success!
DIN EN ISO 9001:2015
The highest possible quality is certified regularly. BD SENSORS and its quality management always achieves this certification, as it did recently too.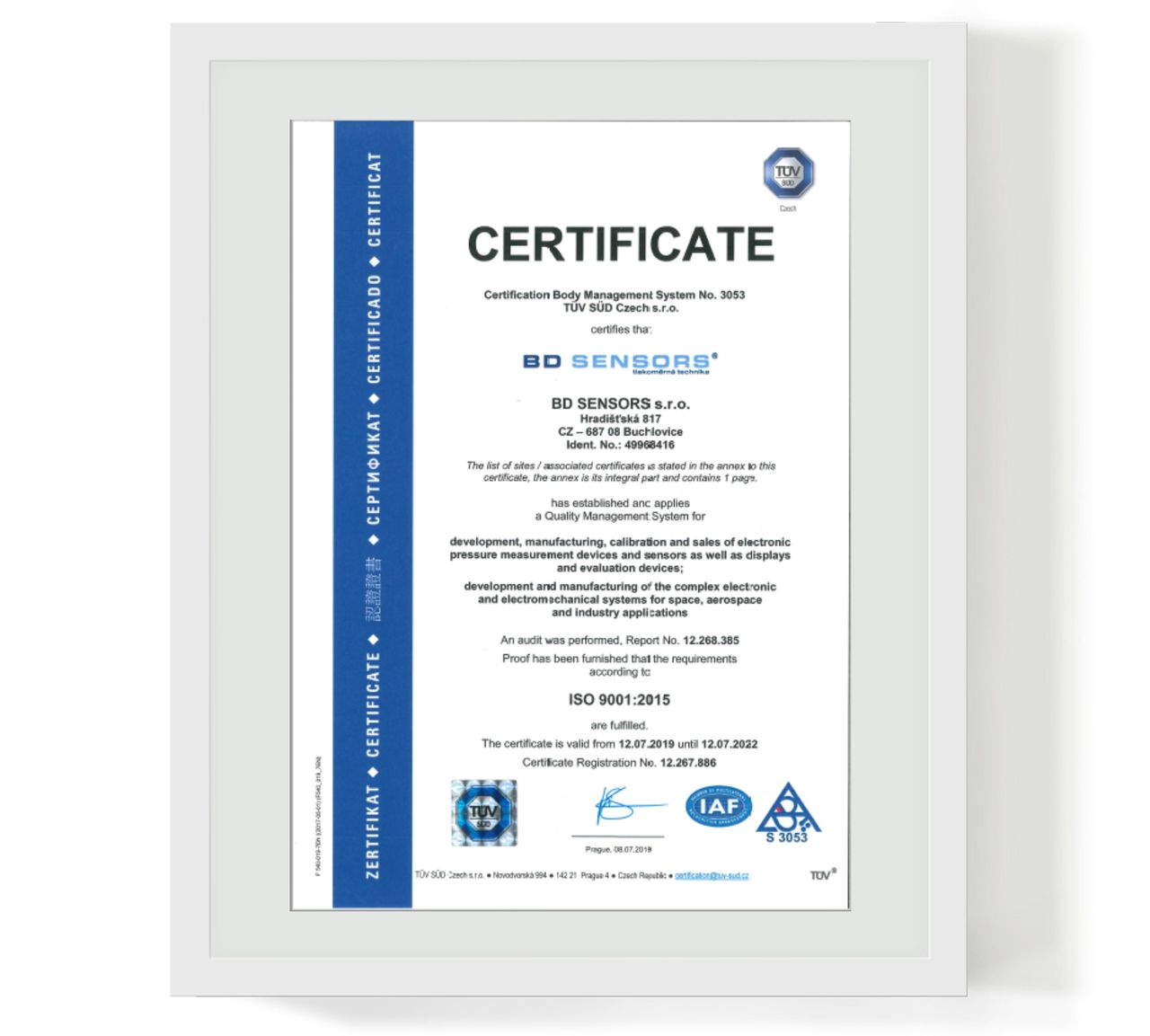 It's about no less than guaranteeing customer satisfaction. All processes and routines to be kept running smoothly within a company, between market coverage, understanding of the work, production, innovation and waste disposal are assessed from that perspective. That's what ISO 9001 stands for.