Pressure measurement at the highest level.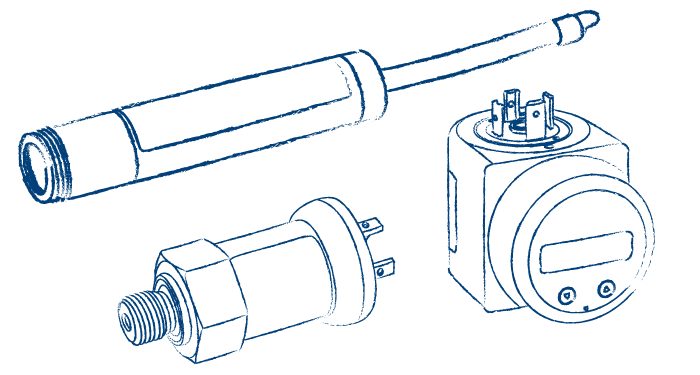 "Successful medium-size companies are not successful because they are active in many areas, but rather because they concentrate on one area and do it better than anyone else."
This is our philosophy.
With its consistent product and quality strategy, the BD SENSORS Group has since its founding almost 30 years ago evolved into one of the most innovative providers of electronic pressure and fill level measuring instruments industry relies on.
BD SENSORS has furthermore established itself as the problem solver bar none in the sector. We also focus on the development of comprehensive solutions for electronic registration and identification of persons, applications for the space program and, last but not least, IoT or applications for the implementation of Industry 4.0.
See here for up-to-date information on product novelties, the company and background information on topics dealing with pressure and level.
A visit to our trade fair stands will convince you of two facts: The product and application know-how is top notch and nothing but the technically and economically optimal solution will be worthwhile.
The variety of our products is unique.
Let us convince you!
We have an exceptionally large range of standard and special products for the market. Based on the versatility offered by combining different enclosure materials with different sensor technologies.
Our strength, however, lies in our ability to perform even where no standards exist. BD SENSORS will provide answers where individual solutions are in demand, even for small series production runs. This cost-effective solution will be implemented fast and flexibly and with technical competency. This is the guarantee we offer our customers!
How about a peep behind the curtain? Why not then click on our Image film!
AN EXAMPLE OF BD SENSORS TRANSMITTERS APPLICATION
The possibility of applying the BD SENSORS transmitters is varied; a practical example of their use can be found in Modrá near Velehrad in the Center of Slovakian Traditions, for example in the local distillery. Our transmitters measure the pressure and level values here and they are used in a variety of applications.