Shipping and yacht construction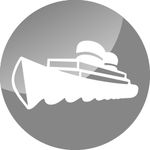 Plant and equipment used on ships and yachts are exposed to the harshest of climatic conditions, to rough environments and extremely high mechanical stress. BD SENSORS pressure and fill level measuring instruments will remain reliable and durable for many years under such conditions of stress. The many certifications for shipping worldwide document that the functionality and design of our equipment is eminently suited for deployment on ships.
Examples of applications include:
Fill level measurements in tanks on container ships containing a diversity of media(potable water, ballast/industrial and waste water, fuels, liquid chemicals and more)
Control of anti-heeling systems, measurements of draught
Pressure measurement in hydraulic systems, lubricant lines, pumps and compressors and in HVAC systems

The pressure measuring instruments and fill level probes in particular have set global standards in terms of innovation and solutions based on combinations of seawater- and chemical-resistant metal alloys such as CuNiFe or titanium and mechanically robust ceramics sensors made of high-purity aluminum-oxide and polished measuring membranes. The polished ceramics membrane furthermore prevents or impedes deposits, in particular in the presence of seawater with a high salt content.
Characteristics / special features
nominal pressures 0 - 40 mbar to 0 - 600 bar or
fill heights from 0 - 40 cm to 0 - 200 m H20
pressure connections and enclosures made of stainless steel, CuNiFe, titanium;
on request also Hastelloy and Inconel
capacitive ceramic pressure sensors Al2O3 99.9% polished








CUSTOMIZED MEASUREMENT TECHNOLOGIES FOR SHIPPING AND YACHT CONSTRUCTION