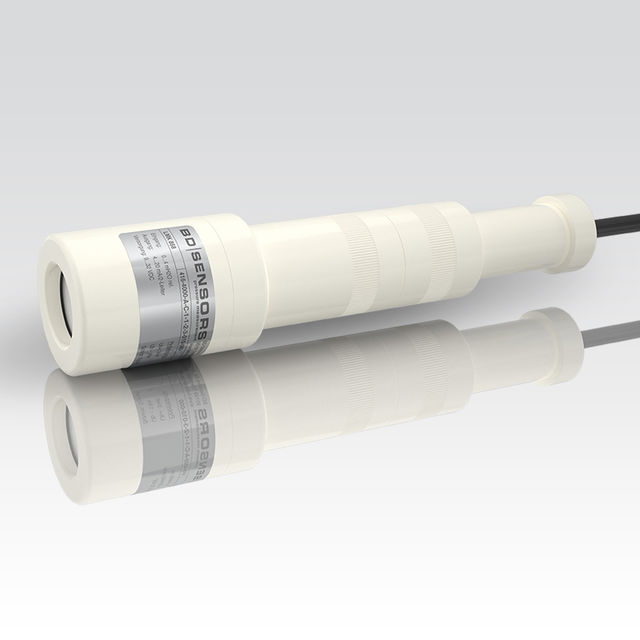 LMK 858
ceramic sensor
separable plastic submersible probe Ø 45
The separable plastic submersible probe LMK 858 is designed for level measurement in most aggressive media. Usage in more viscous media as for example sludge is possible because of the semi-flush diaphragm.
In order to facilitate stock-keeping and maintenance the transmitter head is plugged to the cable assembly with a connector and can be changed easily.
Check out the LMK 858 product video!

Features
nominal pressure: 0 ... 40 cmH2O up to 0 ... 100 mH2O
0.25 % / 0.35 %
diameter 45 mm
cable and sensor section separable
chemical resistance
housing PVC
Optional Features
diaphragm pure ceramic (99,9 % AI2O3)
different kinds of cables
different kinds of elastomeres
Areas of application
chemical industry
environmental industry
Media
sewage water, sludge
aggressive media